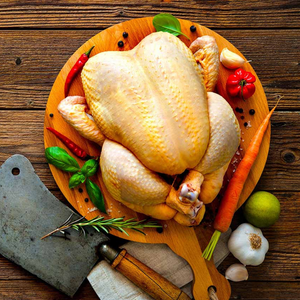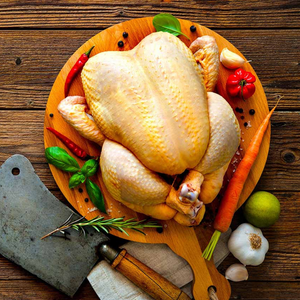 On Sale
Halal Free Range Chicken
Description
Our Free Range chicken are grown in healthy outdoor environments where they are able to exhibit more natural behaviours.
They are fed a high quality, non-genetically modified and hormone free feed consisting of corn, grubs and grass. Their natural lifestyle creates tender and juicy meat, perfect for roasting or for the BBQ.

Non-stunned & HMC Certified.

Please specify cutting requirements, including whether you require with or without skin here. in the notes box below or on the basket page.

If Frozen chicken is ordered please note it will be provided whole with Skin.
NUTRITION INFO INGREDIENTS
NUTRITION INFO
Nutritional Info (100g): Cals 190. Carbs: 0g. Protein: 23g. Fat: 11g