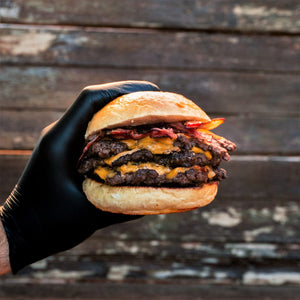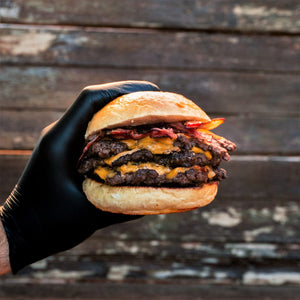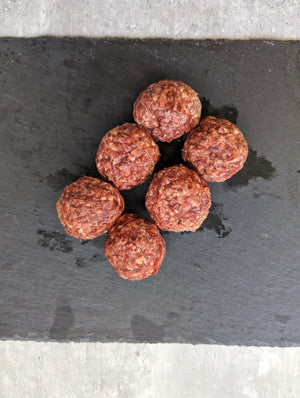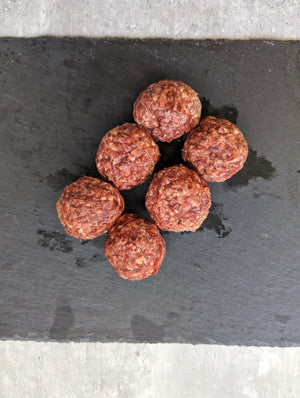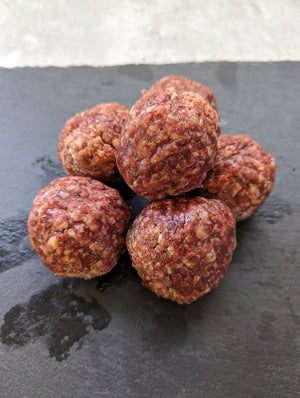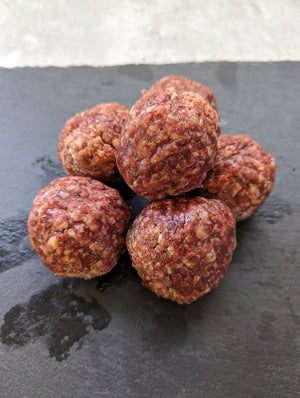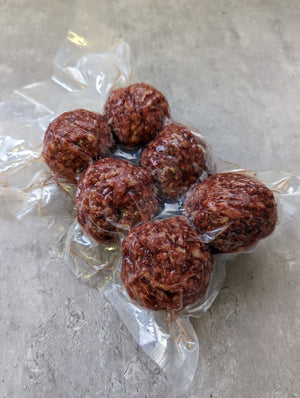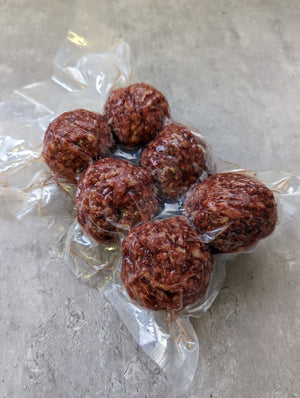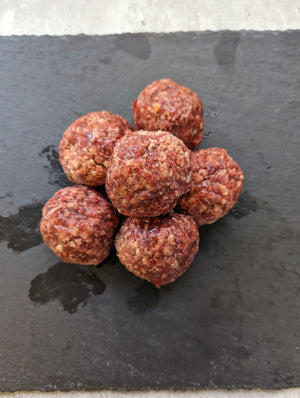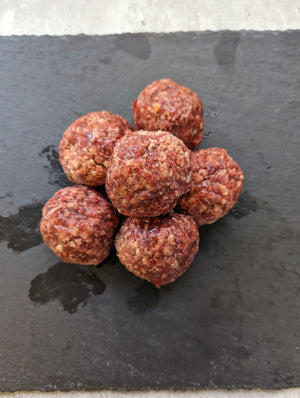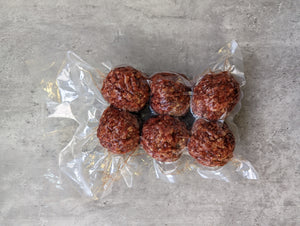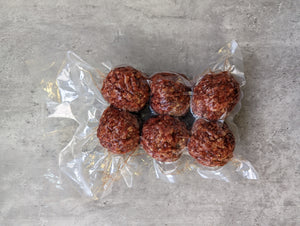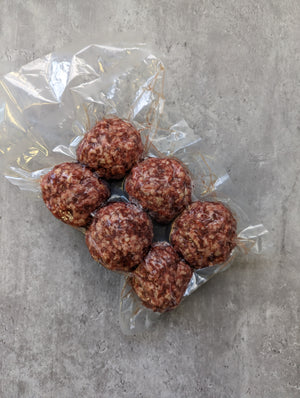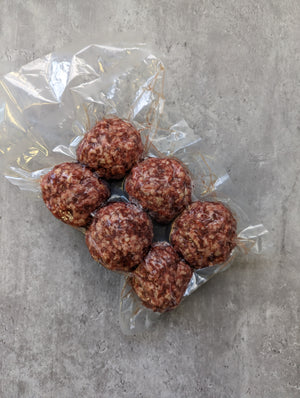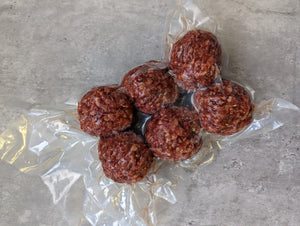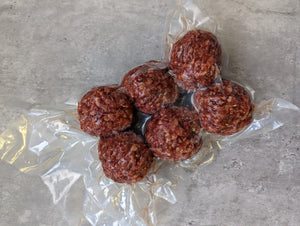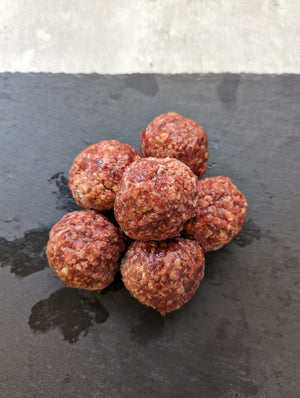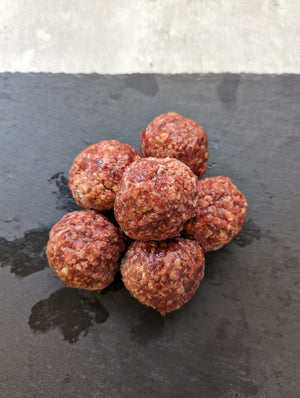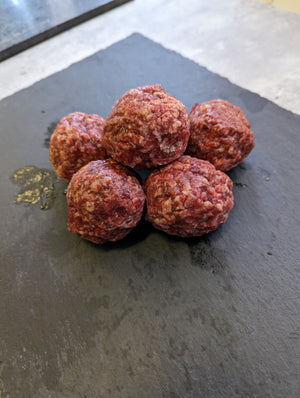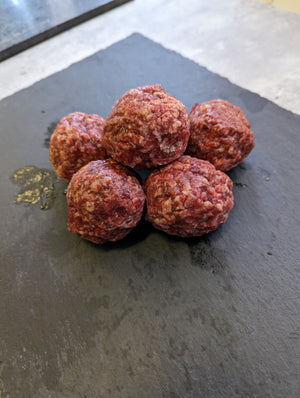 On Sale
3oz Angus Smash Burger Balls Pack of 6
Description
Pack of 6 Angus Beef Smash Burger Balls 3oz (~85 grams) Unseasoned Frozen.

The perfect blend for a burger connoisseur.  80/20 blend giving a perfect meat-to-fat ratio using the finest Prime Cuts of Free Range Angus Brisket & Chuck mixture.  

3oz is the perfect size for a single patty per burger, or use two balls for a double smash stack burger.

This product is unseasoned to allow you to add your own seasoning. We recommend freshly ground black pepper and sea salt. Want some extra flavour? Add some Garlic Granules. 

They pair perfectly with our Brioche Buns, Burger Cheese Slices & Burger Sauce.

This item will be sent out Frozen & may thaw slightly during transit. If the core is still frozen, it can be re-frozen. Note if fully thawed, keep refrigerated & consume within two days.
Pack of 6 3oz (~85 grams) balls
20% fat content 
Grass Fed

Frozen

Halal

No hormones
NUTRITION INFO INGREDIENTS
NUTRITION INFO
Nutritional Info (100g): Cals: 334 kcal, Carbs: 4 g, Protein: 12 g, Fat: 30 g