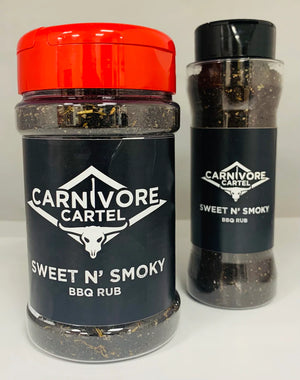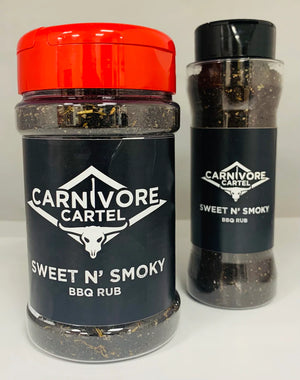 On Sale
Sweet n' Smoky Black BBQ Rub
Description
Our signature BBQ rub, infused with activated charcoal to give that perfect bark, time and time again! A complex tomatoey, sweet & smoky blend of cumin, sumac, black pepper, sea salt, hungarian paprika, smoked paprika, pimento, garlic, rosemary & thyme. We painstakingly developed this blend over several months to perfectly enhance the taste of your meat without overpowering it!
NUTRITION INFO INGREDIENTS
NUTRITION INFO
Easy to use Simple way to add flavour No artificial colours and flavours No anti-caking agents used, so please don't mind the odd bit of clumping! Store in a cool, dry place and away from direct sunlight Recommended for Lamb, Chicken or Beef Gluten Free Sulphite Free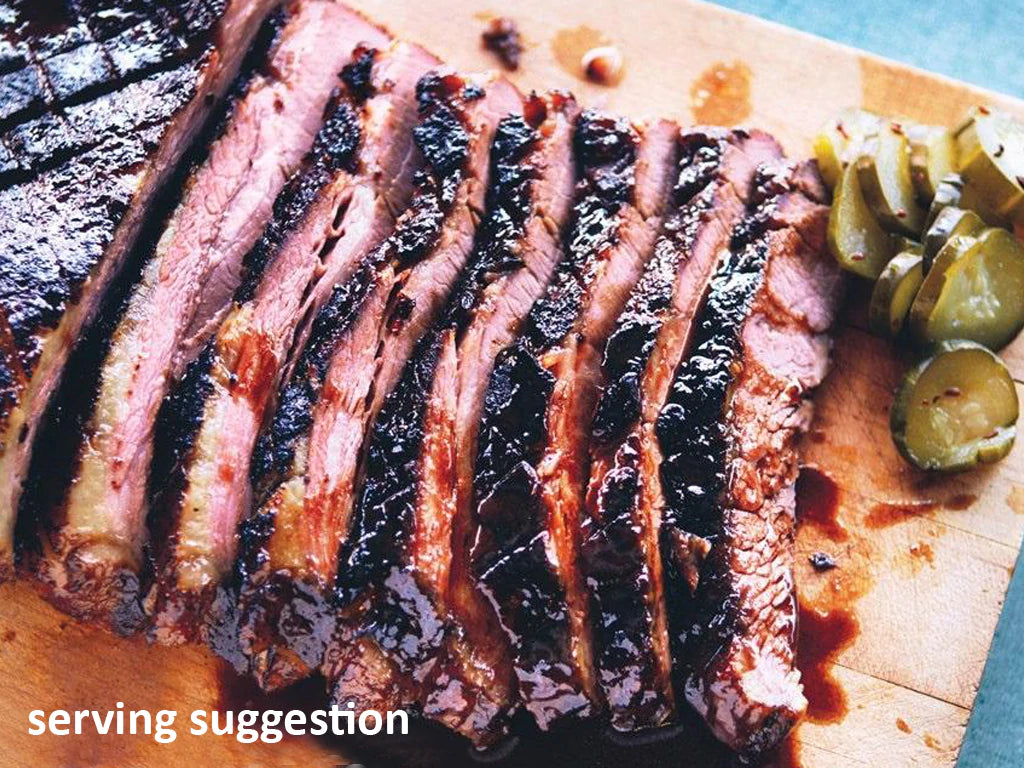 RECIPES & HOW TO COOK
Chef's Tip
Mix with honey and some melted butter (or juice from your roast) and re-apply to your meat in last 20 mins of cooking for a competition-standard finish! We offer a selection of different rubs that create endless combinations of thriving flavours for your recipes. Rubs have a lower sugar content than glazes do, so they are perfect for lean meats and for open-flame cooking. Try rubbing on your BBQ meats, sprinkling over vegetables prior to roasting, adding to stews/casseroles or even to a tomato sauce or mince to really spice up your dinners.
What is Sumac?
This wine-coloured ground spice is one of the most useful but least known and most underappreciated. Made from dried berries, it has an appealing lemon-lime tartness that adds a whole new dimension to BBQ cooking. In Iran, they use it as a condiment, putting it onto the table alongside salt and pepper!