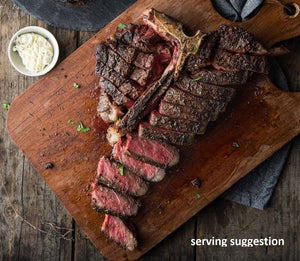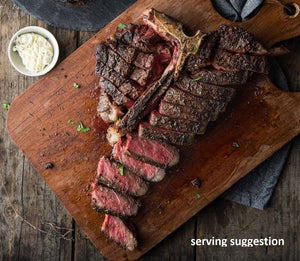 On Sale
The OG SPC Rub
Description
A cupboard essential for any meat fiend, an expertly blended mix of Onion, Garlic, Sea Salt, Cracked Black Pepper and Crushed Chilli.
NUTRITION INFO INGREDIENTS
NUTRITION INFO
Absolutely sublime on steak, enhances the natural taste of the beef, without overpowering it! We offer a selection of different rubs that create endless combinations of thriving flavours for your recipes. Rubs have a lower sugar content than glazes do, so they are perfect for lean meats and for open flame cooking.
INGREDIENTS
Sea Salt, Black Pepper, Dehydrated Onion, Dehydrated Garlic, Dried Chilli flakes
RECIPES & HOW TO COOK
Chef's Tip
Try rubbing on your BBQ meats, sprinkling over vegetables prior to roasting, adding to stews/casseroles or even to a tomato sauce or mince to effortlessly season your dinners. A tasty, versatile and easy to use meat rub, with a blend of high-quality dry seasoning to make the perfect addition to any meal. Mix with some olive oil to use as a wet rub/marinade. The rub can be added to all meats, vegetables and fish to improve the flavour. Due to the carefully balanced salt levels, they also help to improve the texture of the meat, sealing all of the lovely juices in.