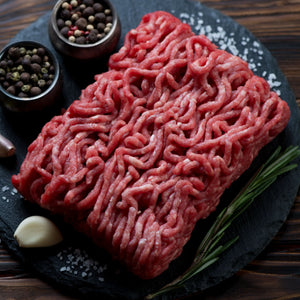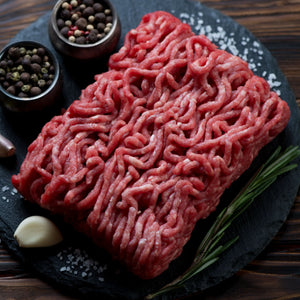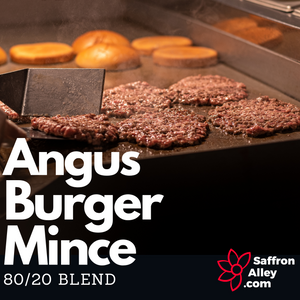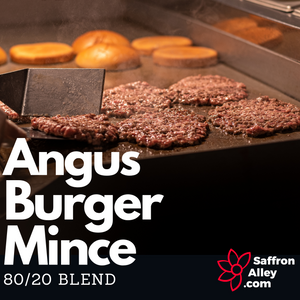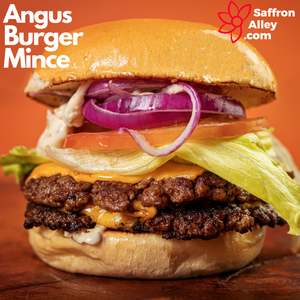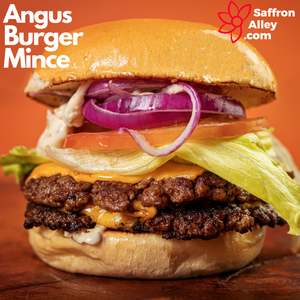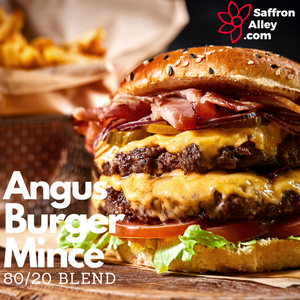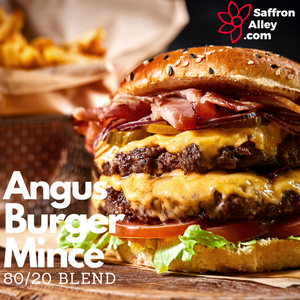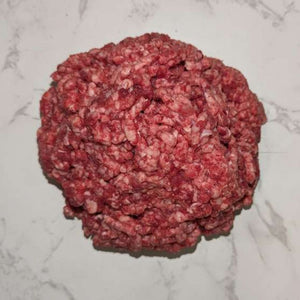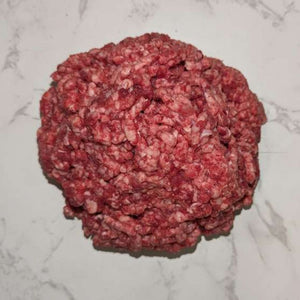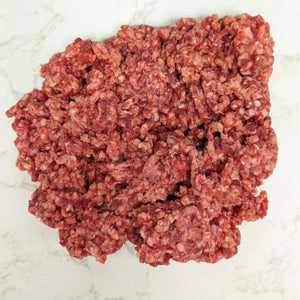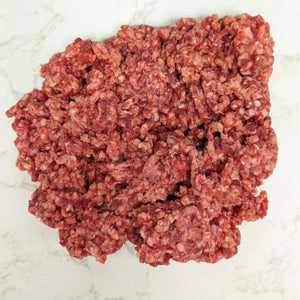 On Sale
Halal Angus Burger Mince 80/20
Description
1kg Halal Angus Beef Burger Mince (80/20) Unseasoned Fresh.

Our Angus Burger Mince is made using the finest Prime Cuts of Free Range Grass Fed Angus Brisket & Chuck.  These have been wet aged & minced twice to create the perfect formula for that ideal burger of your choice, will it be Smash Burgers or Patties?
 
Our 80 lean / 20 fat is the ultimate blend for the burger connoisseur as it gives an ideal ratio of meat-to-fat resulting in great texture and flavour.

This product is unseasoned to allow you to add your own seasoning. As we use only the finest prime Angus cuts which are packed full of flavour you wont need to add much. We recommend freshly ground black pepper and sea salt. Want some extra flavour? Add some Garlic Granules or experiment with other herbs & spices to get the perfect burger. 

Why not pair with our Brioche Buns, Burger Cheese Slices & Burger Sauce.

20% fat content 80% angus beef (Brisket & Chuck)  Note this product is supplied fresh & is Freezable.

Grass Fed

Freezable 

Halal

No hormones
NUTRITION INFO INGREDIENTS
NUTRITION INFO
Nutritional Info (100g): Cals: 334 kcal, Carbs: 4 g, Protein: 12 g, Fat: 30 g