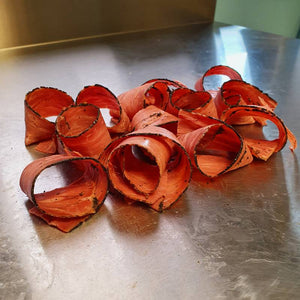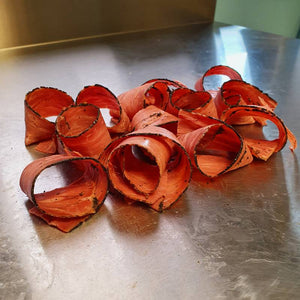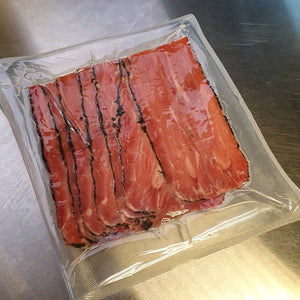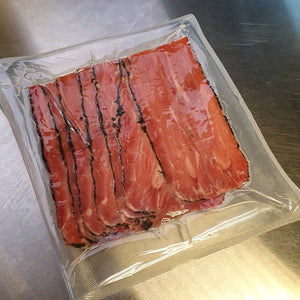 On Sale
Halal Brisket Pastrami with Black Pepper
Description
This Halal Beef Brisket Pastrami is coated in black pepper and slow cooked in the oven for several hours resulting in an extremely soft, melt in your mouth experience. Ready to eat out of the packet and trully shines in sandwiches, cheesy wraps and as a pizza topping. Supremely lean at only 156 Kcals per pack, a great one for those that want guilt free indulgence!
Specifications:
Authentically made in Italy
High grade Beef Brisket
Sliced 100g pack
Vacuum Sealed
Suitable for freezing
NUTRITION INFO INGREDIENTS
NUTRITION INFO
Nutritional Info (100g): Cals: 156 kcal, Carbs: 1 g, Protein: 22 g, Fat: 2 g
INGREDIENTS
Ingredients: Beef brisket, salt, dextrose, beef protein, spices, black pepper, flavourings (0.6% E451, E452, E407), preservatives sodium nitrate.