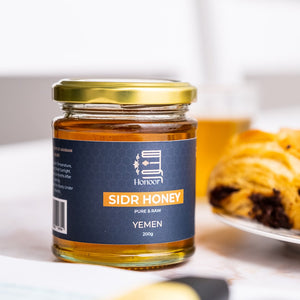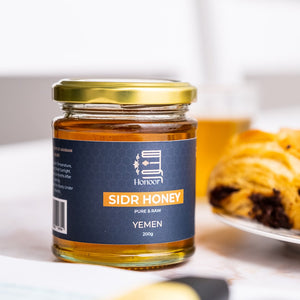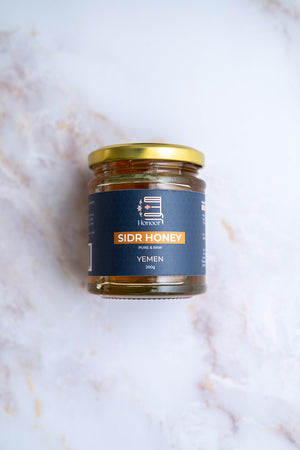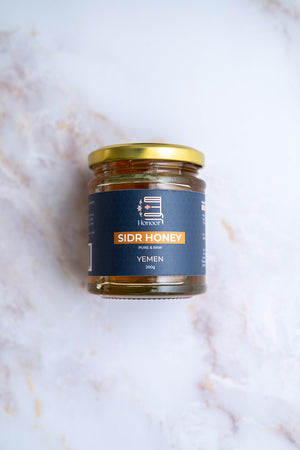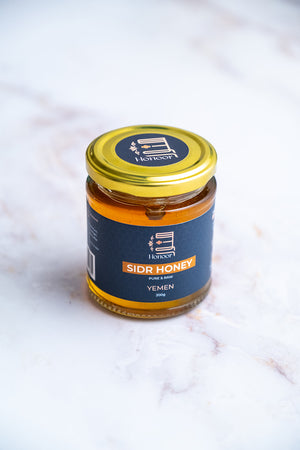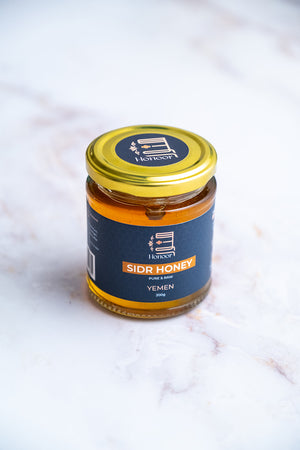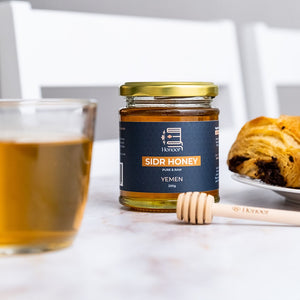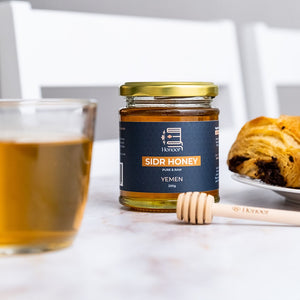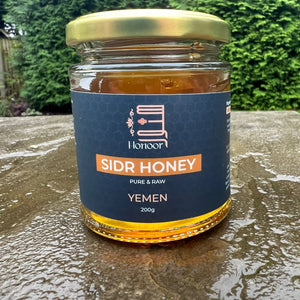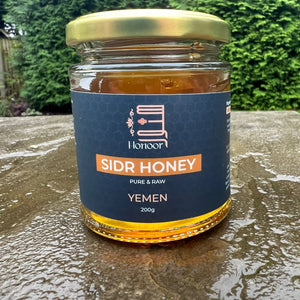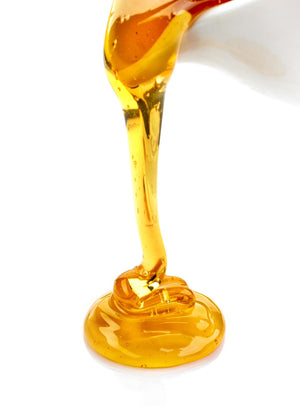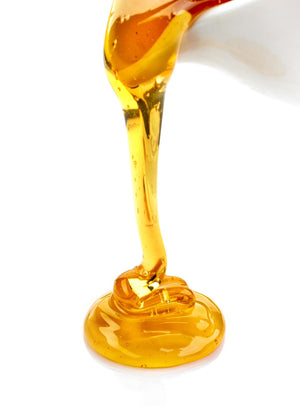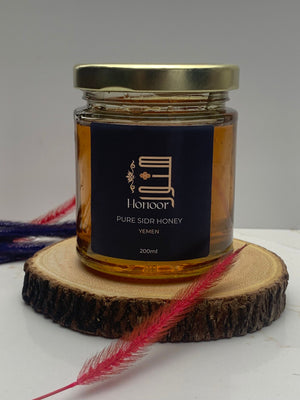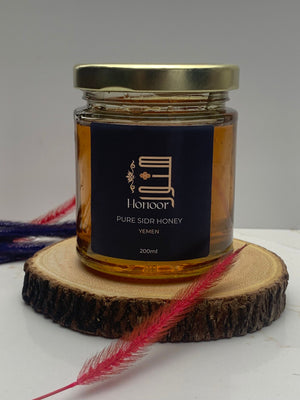 On Sale
Yemeni Sidr Honey
Description
Our Premium Grade Yemeni Sidr Honey is 100% Pure and Raw and provides a wealth of vitamins, minerals and additional nutrients that make it extremely powerful for your body and mind. It can help to cure numerous conditions along with boosting the immune system, enhancing energy, treating various digestive problems and sustaining a healthy gut!
Yemeni Sidr Honey is one of the finest and rarest honeys in the world.
The Sidr (Christ's Thorn/Lote/Jujube) trees of our honey are grown within the Hadramout region, which is in the mountains and surrounds a secluded valley known as Wadi Do'an in Southern Yemen.
Due to the secluded region, it allows for the production of a true monofloral type of honey. The location is very special as there is 0% pollution where the Sidr tree grows. The bees can only collect nectar only once in a year, so it has a rarity!
Texture: Thick and Rich and Chewy, like molten toffee melting in your mouth.

Colour: Liquid Gold
Taste: Butterscotch, Buttery notes. Perfect balance of sweetness (not overly sweet)
Benefits: Rich in Vitamins and Antioxidants. High medicinal qualities
Aroma: Unique and distinctive.

100% Pure, Raw and Unheated, grown in the desolated areas of Yemen where the soil is rich, untouched where there is 0% pollution. Our honey is produced by traditional beekeeping methods with only the simplest tools used
No chemicals, additives, preservatives, heating process or drugs have been used – completely raw. No machinery used either.
The most important thing is that the bees are not fed any sugar unlike any cheap supermarket honey. It's a process proudly carried out through generations where they use smoke from dried camel skins and machetes to harvest the liquid gold'. This is how both our honeys are kept pure and don't lose any of its healing powers.
We only want to sell the best quality honey to our customers, the same honey that Honoor use within our family daily for generations. 
NUTRITION INFO INGREDIENTS