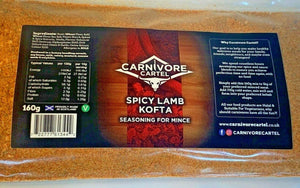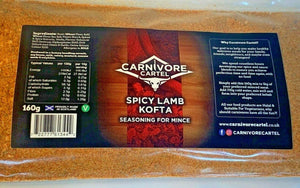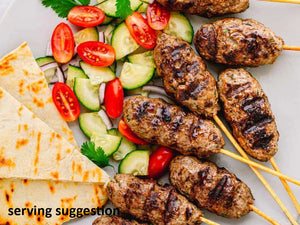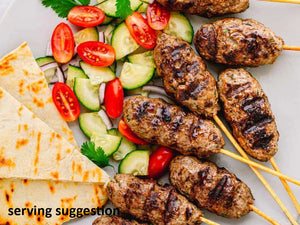 On Sale
Spicy Lamb Kofta Kebab Mix
Description
This is a true classic that marries a tongue-tingling heat with a depth of flavour that makes a truly delicious and juicy lamb kofta kebab! Hand-blended by Carnivore Cartel in small batches, this mix will trump any kebab you have made before. A Lamb Kofta recipe straight from Turkey, this mix is sure to give any summer BBQ a lift.
NUTRITION INFO INGREDIENTS
NUTRITION INFO
160g of Spicy Lamb Kebab mix (pre-measured to add to 1kg of mince) which will make approx. 14x 100g kofta kebabs Ideal with any meat, especially lamb. We recommend twice-minced lamb with a fat content of 15-20%. Makes a juicy, medium spiced kebab with great depth of flavour.
INGREDIENTS
Rusk (wheat Flour, Salt), Salt, Sugar, Spices, Dehydrated Onion, Black Pepper, Crushed Chilli, Dehydrated Tomato, Dehydrated Garlic, Flavour Enhancer E621, Smoke Flavour (Rice Flour, Smoke Flavouring), Herbs, Preservative E221 (Sodium Sulphite), Antioxidant E301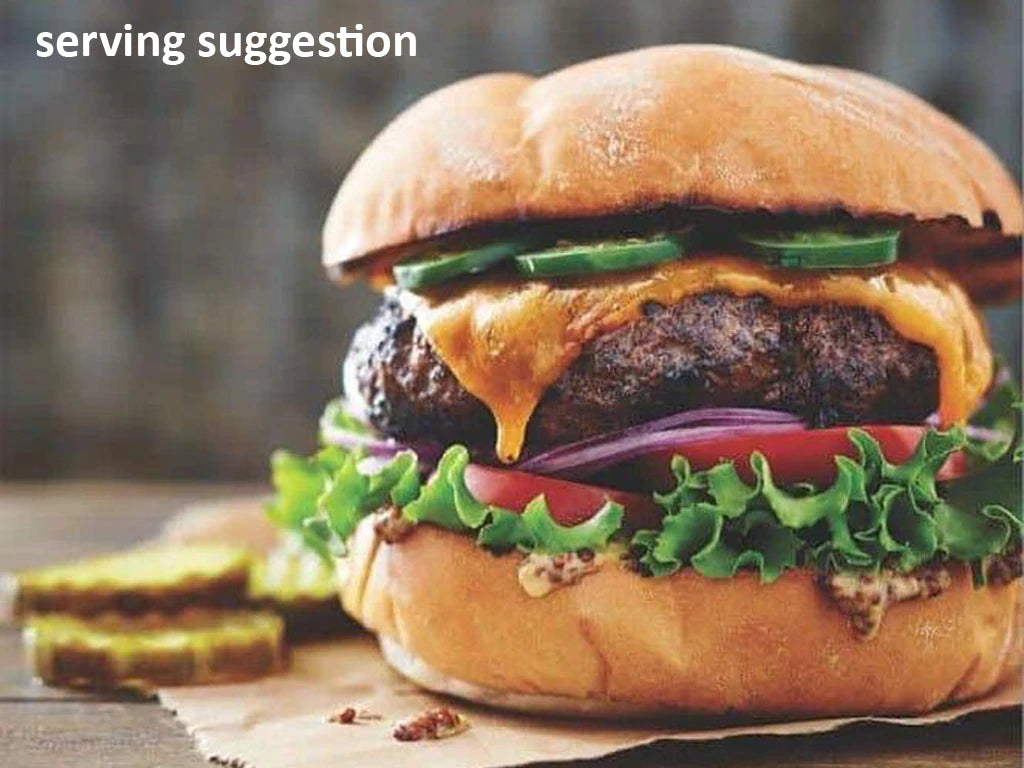 RECIPES & HOW TO COOK
Chef's Tip
Substitute some of the water for grated onion! After forming the kebabs onto skewers, leave to set in the fridge before cooking. Add the kebabs to lightly oiled grill, and let them sit without turning until they release from the grill. They may stick a tiny bit, but if you are patient, they shouldn't stick very much. Use a spatula to help loosen any areas that stick. Alternatively, ball them up and press them on a hot flat-bottomed pan to make awesome spicy smash kebab burgers quickly and without any fuss!