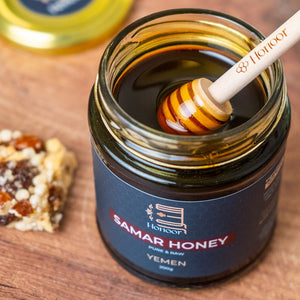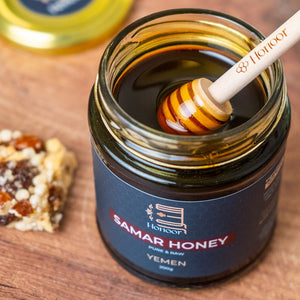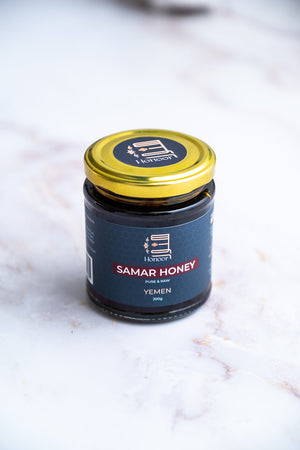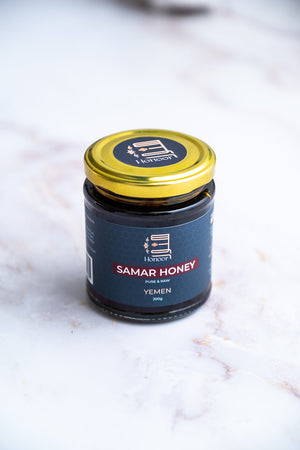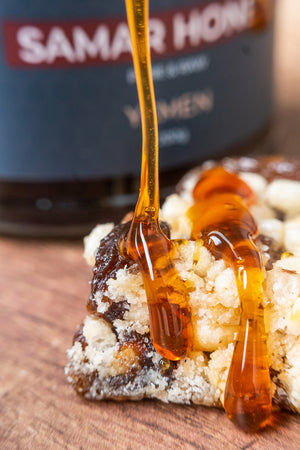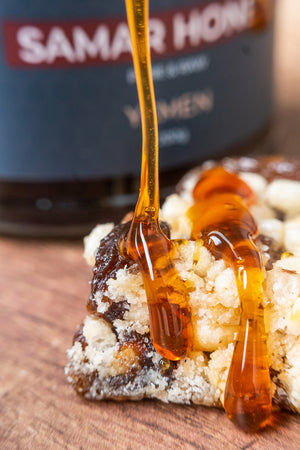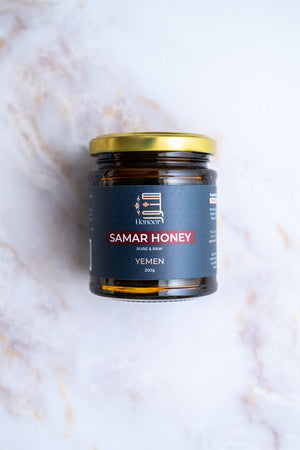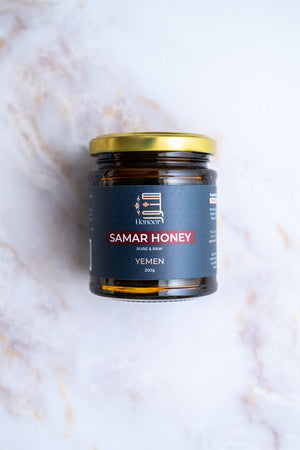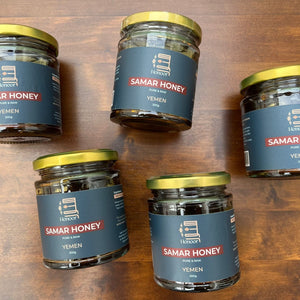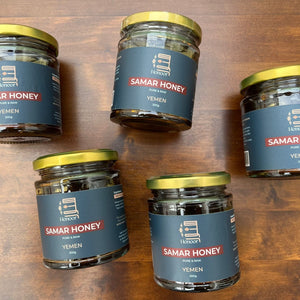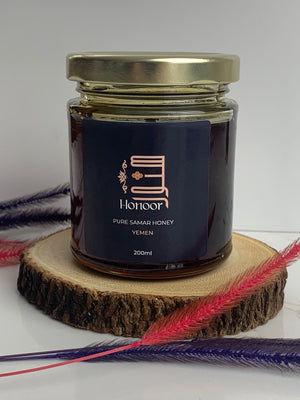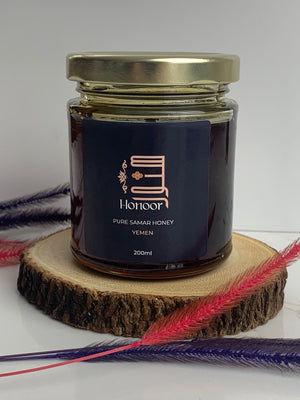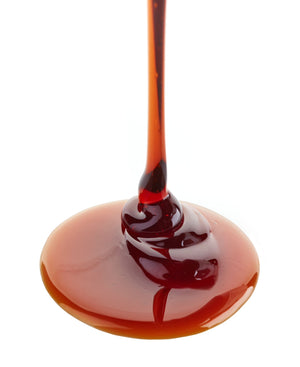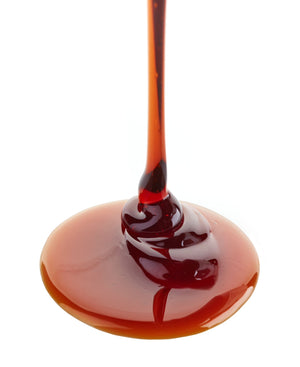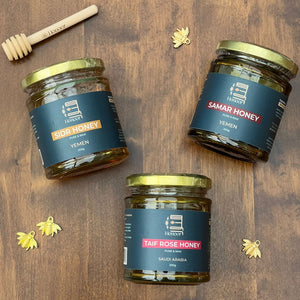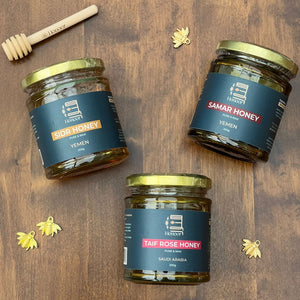 On Sale
Yemeni Samar Honey
Description
Yemeni Samar Honey is known for its many benefits for diabetics as it has a low level of glucose. It has a dark red tamarind colour with an amazing caramel aftertaste to it and has an aromatic smell that will rock your senses.
HONOOR SAMAR (SUMRAH) HONEY
Our Samar Honey is extracted from the nectar of the flowers of the Samar (Acacia) Tree in Wadi Do'an. The flowers grow in desert environments whose flowers bloom between spring and summer.
This honey is perfect for replacing refined sugar, digestive healing and infertility issues also.
Texture: Perfect viscosity for drizzling on pancakes/waffles/roti
Colour: Natural tamarind colour
Taste: Rich, deep sweet, smokey, maple syrup, deep caramel notes
Benefits: Strong anti-inflammatory and antimicrobial compounds. Iron and Mineral rich, low glucose level for great for diabetics. Popular with expecting mothers.
Aroma: Strong Sweet Smell
100% Pure, Raw and Unheated, grown in the desolated areas of Yemen where the soil is rich, untouched where there is 0% pollution. Our honey is produced by traditional beekeeping methods with only the simplest tools used
No chemicals, additives, preservatives, heating process or drugs have been used – completely raw. No machinery used either.
The most important thing is that the bees are not fed any sugar unlike any cheap supermarket honey. It's a process proudly carried out through generations where they use smoke from dried camel skins and machetes to harvest the liquid gold'. This is how both our honeys are kept pure and don't lose any of its healing powers.
We only want to sell the best quality honey to our customers, the same honey that Honoor use within our family daily for generations. 
NUTRITION INFO INGREDIENTS
INGREDIENTS
100% Pure Yemeni Samar Honey