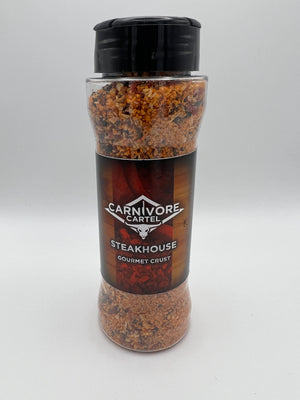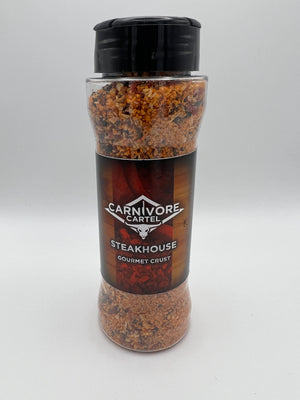 On Sale
Gourmet Steak Crust
Description
Create show-stopping steaks and burgers with the perfect crust every time, using our amazing Steakhouse Gourmet Crust! Has breadcrumbs which soak up the meat juices and form a crunchy crust!
NUTRITION INFO INGREDIENTS
NUTRITION INFO
We offer a selection of different rubs that create endless combinations of thriving flavours for your recipes. Rubs have a lower sugar content than glazes do, so they are perfect for lean meats and for open flame cooking. Try rubbing on your BBQ meats, sprinkling over vegetables prior to roasting, adding to stews/casseroles or even to a tomato sauce or mince to really spice up your dinners. A tasty, versatile and easy to use meat rub, with a blend of high-quality dry seasoning to make the perfect addition to any meal.
INGREDIENTS
Breadcrumbs (GLUTEN), Salt, Pepper, Sugar, Minced Onion, Dehydrated Red Pepper, Flavour Enhancer (MSG E621), Tomato Powder, Paprika, Acidity Regulator (E330), Wheat (GLUTEN) Flour, (Calcium Carbonate, Iron, Niacin, Thiamin), Rapeseed Oil, Turmeric