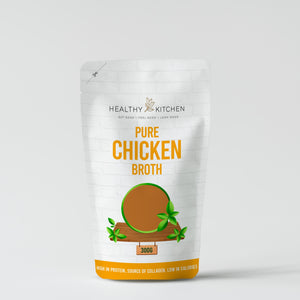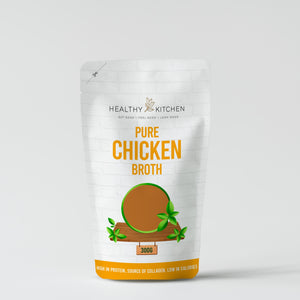 On Sale
Organic Chicken Broth
Description
Our chicken bone broth is made using 100% organic chicken. There are no preservatives, colourants or sugars added. Everything is cooked low and slow for 20 hours in spring water ensuring a delicious and nutritious punch to your daily diet. Chicken broth is traditionally hailed for its health benefits but its unique qualities don't stop there, what everyone loves about these broths is how versatile they are: seasoned to perfection, you can sip straight from a mug, or add to your soup, rice or curries. STORAGE: Store in freezer for up to 6 months once received from frozen. Once opened, keep refrigerated in a sealed container and use within 24 hours. Do not refreeze after defrosting.
High Protein Diet Fed

Frozen

Free-Range

Halal

No hormones
NUTRITION INFO INGREDIENTS
NUTRITION INFO
Nutrition Information Per Pack (150g): Energy KJ 48.45kj, Energy kcal 11.55kcal, Carbohydrate <0.15g, Protein 2.55g, Fat 0.33g, Of Which Saturates <0.15g, Salt 0.27g, Sugar 0.3g
INGREDIENTS
purified water, chicken mix bones 60%* organic vegetables- carrots, onion, leek, apple cider vinegar, fresh turmeric, black peppercorns, pink Himalayan salt, thyme and bay leaves. There are no preservatives or artificial flavorings.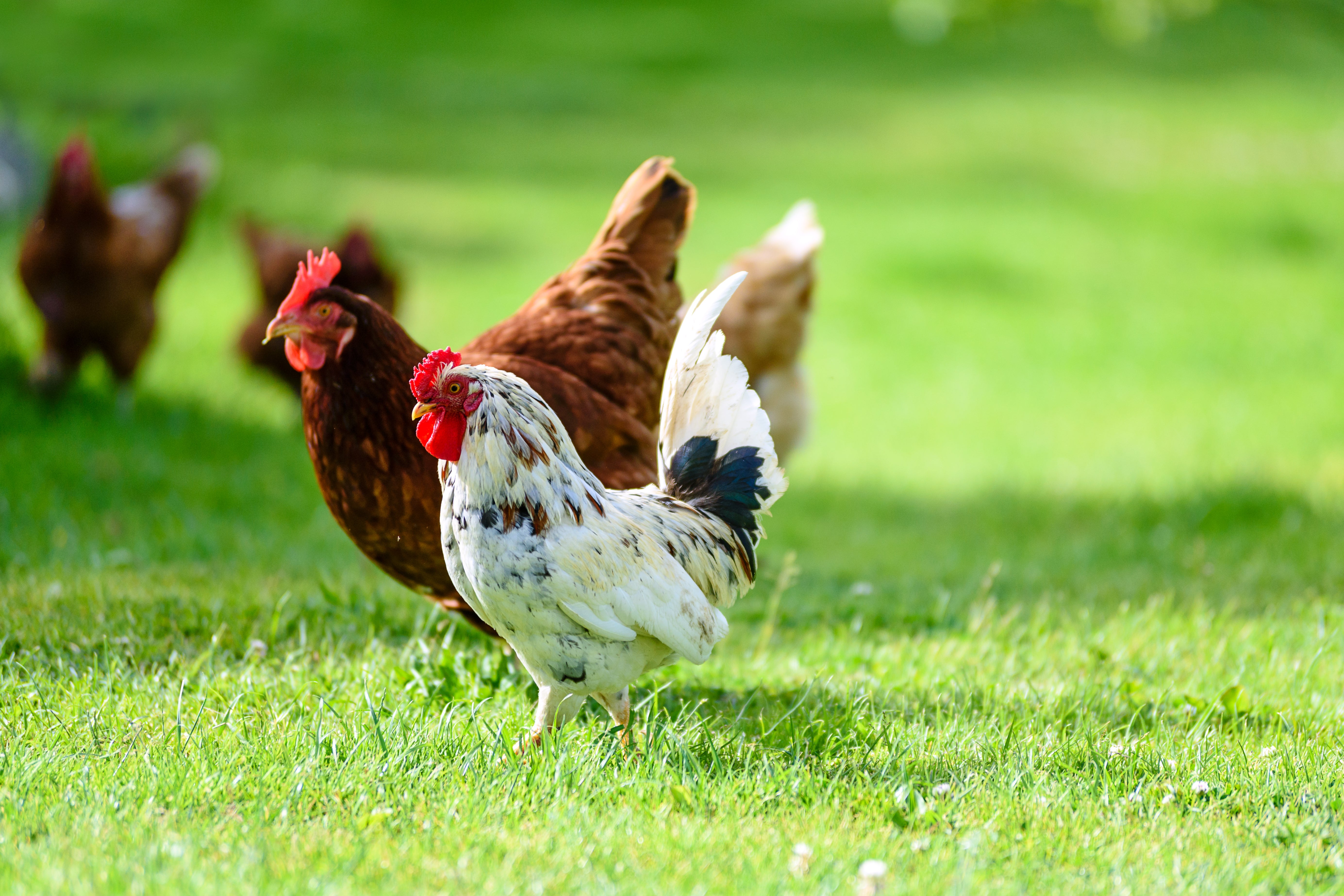 RECIPES & HOW TO COOK
INSTRUCTIONS
Hob - From Chilled. Pour a serving into a pan. Bring to the boil until piping hot. Please note all broths will come frozen or partially frozen. We recommend putting them in the freezer if not consumed within 24hours.
HOW TO USE
Sip hot or add to your meals! This pack is suitable to use once for cooking meals for 4-5 people. Can be also be as a detox meal replacement. In order to see a visible difference, we recommend taking on a 30-day detox which includes a-broth-a-day and we promise you'll see a visible difference in your health, skin, hair and nails.