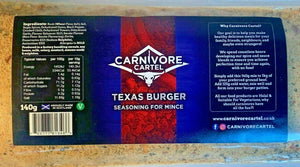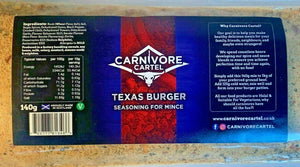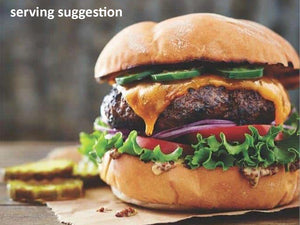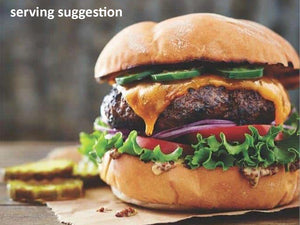 On Sale
Texas Gourmet Burger Mix
Description
Take yourself to the heart of Texas with this beautiful smoky burger mix from Carnivore Cartel. Blended by us in small batches to ensure freshness, we have taken all the hard work out of making impressive burgers, time and time again! The sweet, smoky notes with a background chilli heat makes this mix ideal for the BBQ season. This is essentially a classic South American burger seasoning, ready for those extravagant toppings to be added, like in our serving suggestion!
Perfect for burgers
NUTRITION INFO INGREDIENTS
NUTRITION INFO
Sweet & smoky notes with a medium chilli kick. Ideal with Beef and Game meats. We recommend mince with a fat level of 20-30% for mouth-wateringly juicy burgers!
INGREDIENTS
Rusk (wheat Flour, Salt), Salt, Sugar, Spices, Dehydrated Onion, Black Pepper, Crushed Chilli, Dehydrated Tomato, Dehydrated Garlic, Flavour Enhancer E621, Smoke Flavour (Rice Flour, Smoke Flavouring), Herbs, Preservative E221 (Sodium Sulphite), Antioxidant E301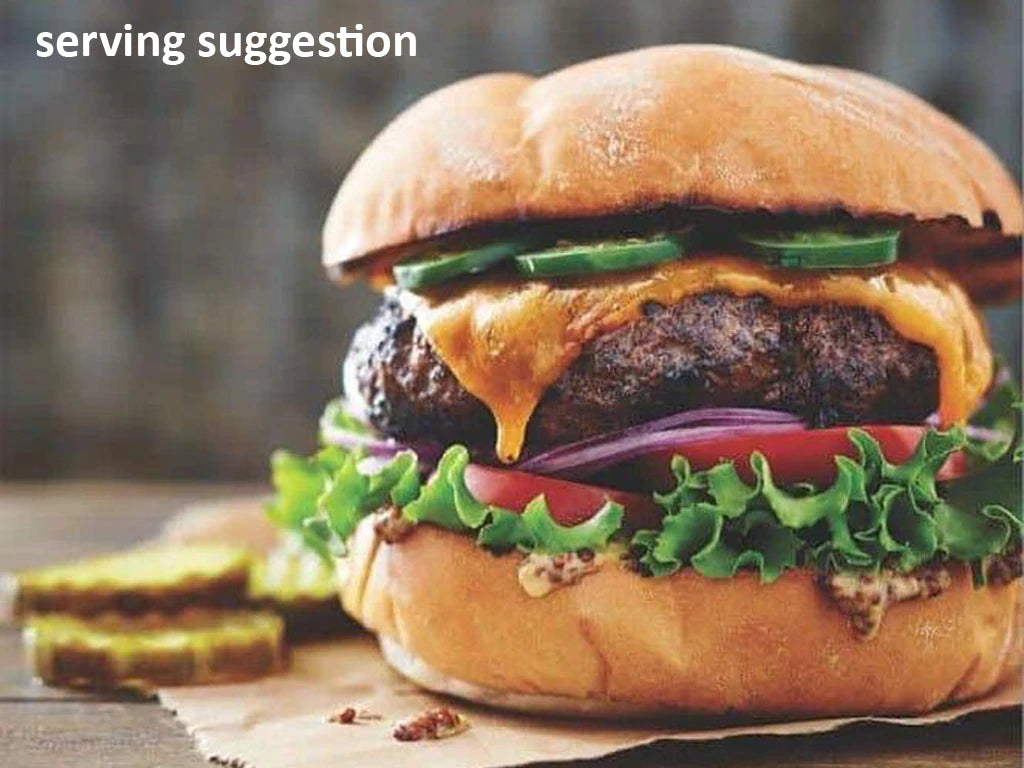 RECIPES & HOW TO COOK
Chef's Tip
Simply add the 140g burger mix to 1kg of your preferred minced meat. Add 125g cold water, mix well and form into burgers. Alternatively, ball them up and press them on a hot flat-bottomed pan to make awesome Texas smash burgers! Just half the quantities to mix with 500g mince. 2oz smash burger = 56.7g burger mince 4oz burger (Quarter Pounder) = 113g burger mince 5oz burger = 142g burger mince 6oz burger = 170g burger mince