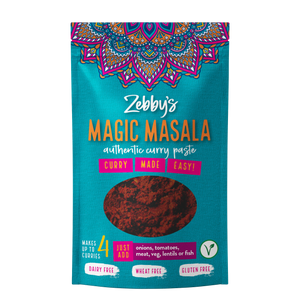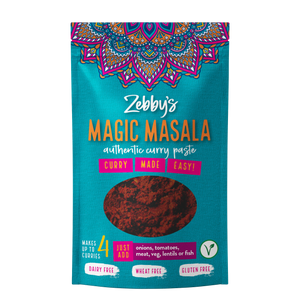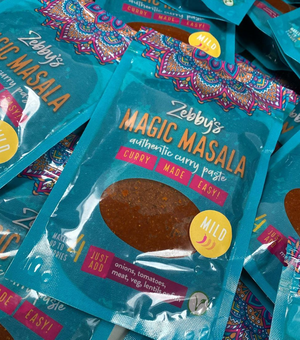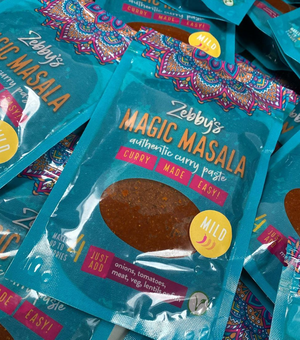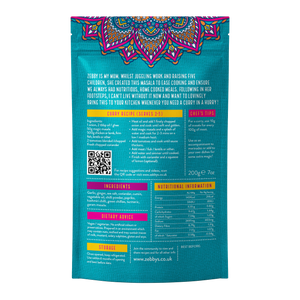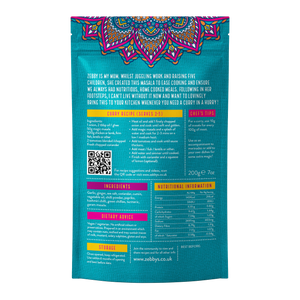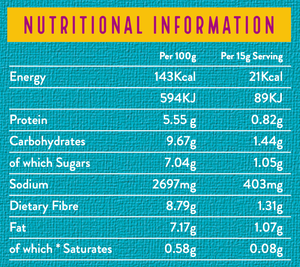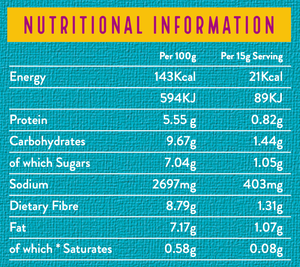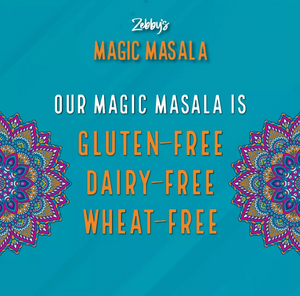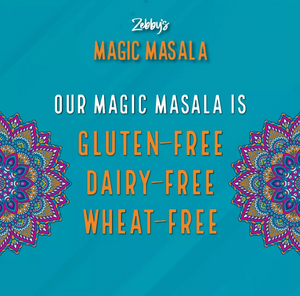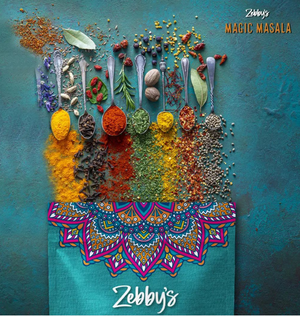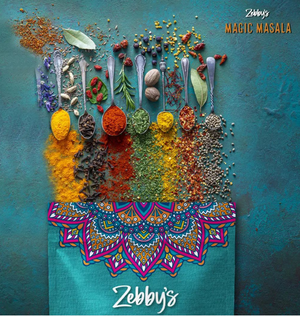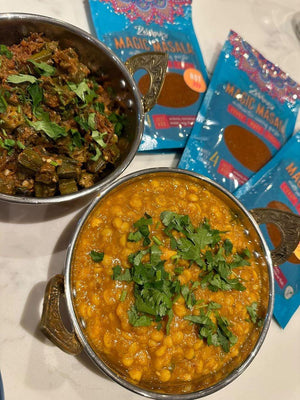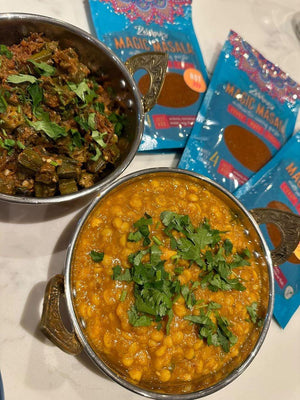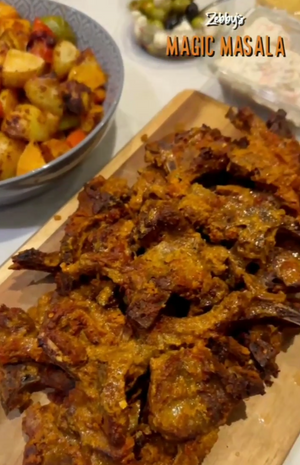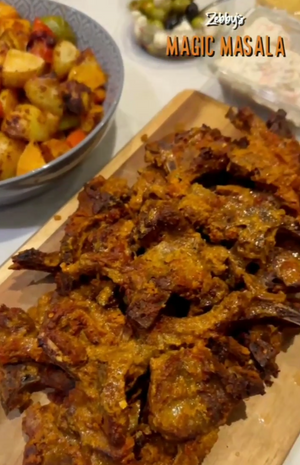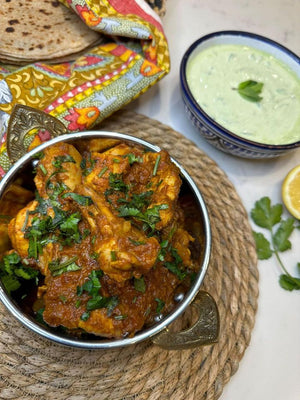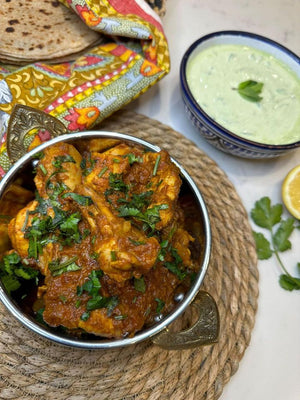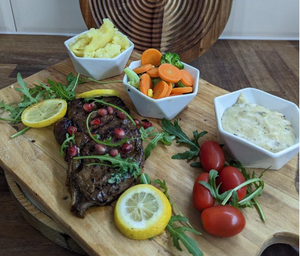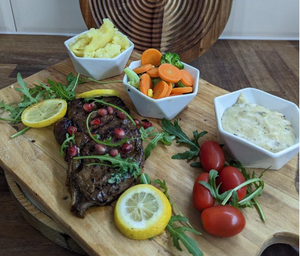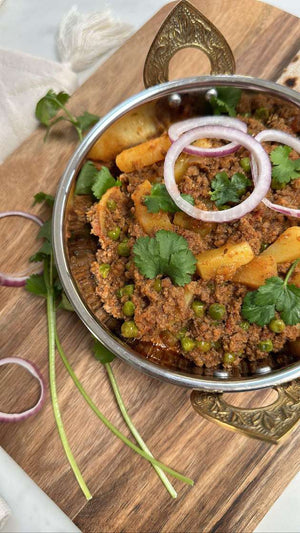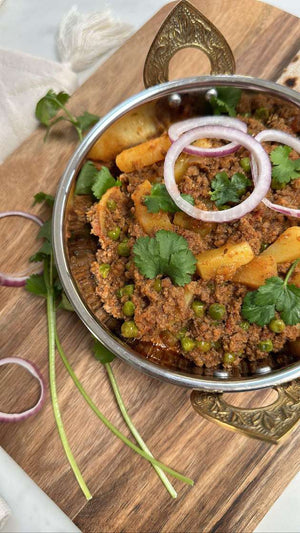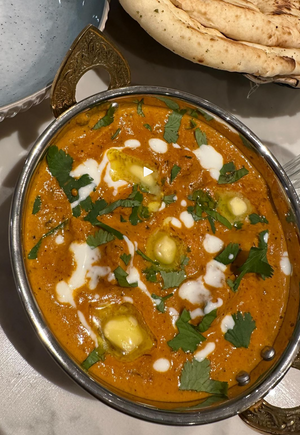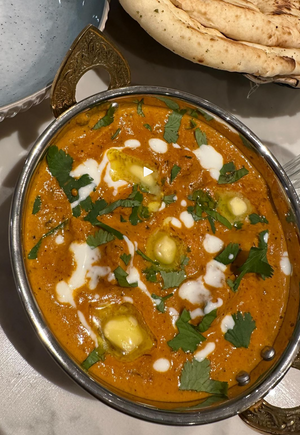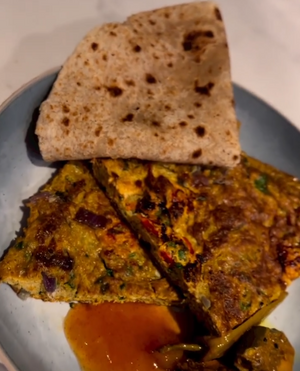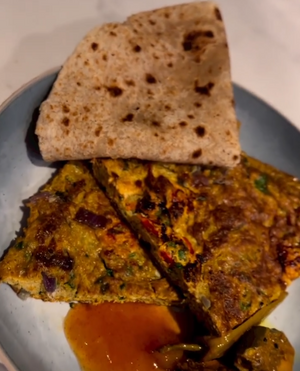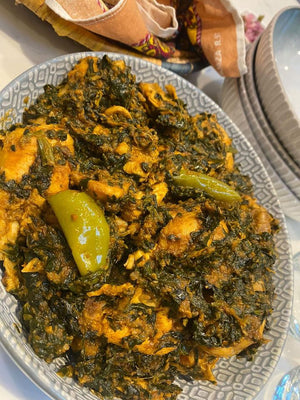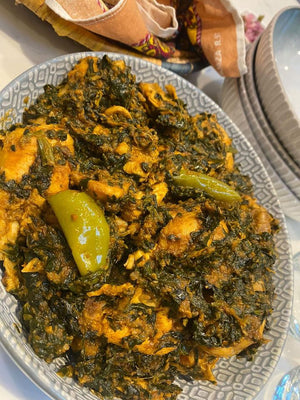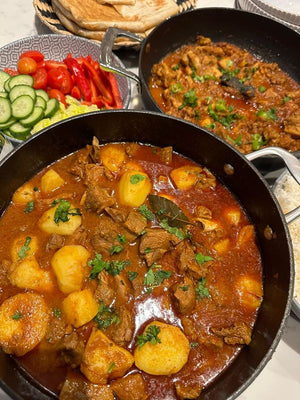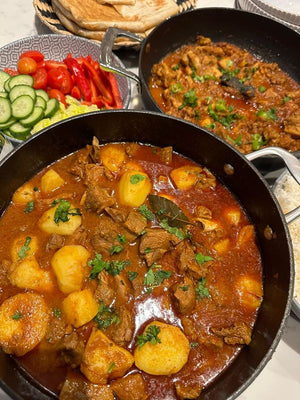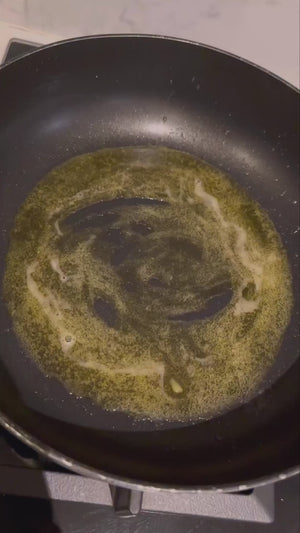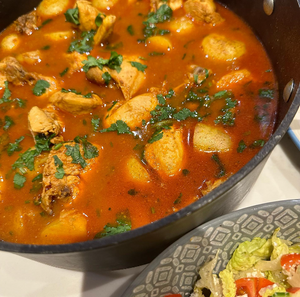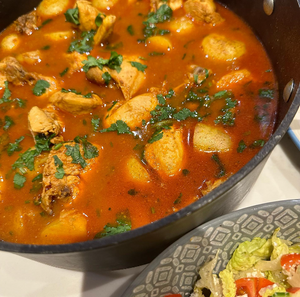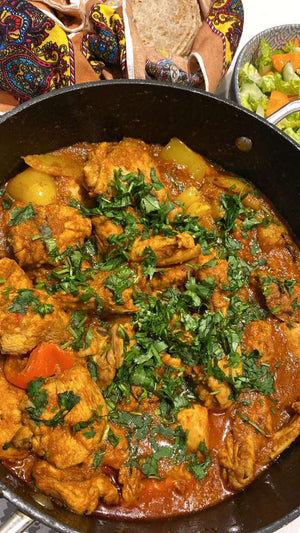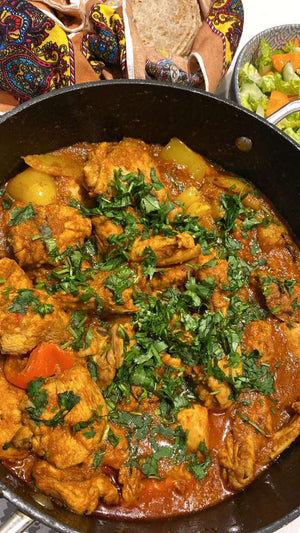 On Sale
Zebby's Magic Masala
Description
Zebby's Magic Masala works well with all meats and adds a great flavour every time, it is a delicious blend of 11 carefully selected ingredients that delivers a perfect dish each time. A family recipe passed down through the years that doesn't disappoint. Made in small batches to ensure freshness with No-Compromises, No-Preservatives, No-Additives & No-Artificial Colours only the best fresh ingredient carefully selected for the ultimate in flavour. Suitable for Vegetarians & Vegans
What is Magic Masala all about

Authentic curry paste using fresh and natural ingredients
Time saving, convenient & easy to use
Versatile, use with chicken, lamb, beef, eggs, lentils or veg
Use for curries, marinades or enhance your own cooking
No need to peel, grate, blend garlic, ginger or green chillies
Made using the finest ingredients
Gluten free, Dairy free, Wheat free
No preservatives & no additives
Only the purest freshest ingredients:
Ginger (Fresh) - A typical South Asian cooking root. Its spicy, fiery, and peppery. And we love it in our curries! Its loaded with anti oxidants, helps digestion, fights chronic diseases such as high blood pressure, heart disease, lung disease and promotes healthy ageing.
Garlic (Fresh) - Another super ingredient. Whilst pungent initially in its raw form, it mellows beautifully whilst cooking. Its health benefits are legendary. Fresh garlic releases flavour much more than readily than frozen garlic or lazy garlic from a jar which are less nutritious and other substances are added to extend shelf life. Fresh is best!
Green Chillies (Fresh) - We love using fresh birds eye green chillies and they can pack a serious punch! Did you know the smaller the chilli the spicier it is? Boasting high in antioxidants and vitamin C, using the right amount can really elevate the flavour in cooking.
Sea Salt - We only use sea salt in our masala, a conscious decision as it's less processed, retains its trace minerals and contains less iodine than table salt
Coriander - A fragrant anti-oxidant rich herb which has many culinary uses but also health benefits. Coriander seeds have antiseptic properties, it's anti-inflammatory, aids digestions and it's high in essential vitamins! Who knew this little seed held such magnificent properties so it's a good job we like it in our masala. We source only the best for its aroma and taste
Cumin - Another key dry ingredient rich in antioxidants. Did you know cumin has long been used in traditional medicine? It revs up digestion by increasing the activity of digestive enzymes.
Chilli Powder - What we find amazing here at team Zebbys is that chilli is heart friendly, and prevents the formation of blood clots. Purely coincidental that's they're both the same colour?
Paprika - Made from red peppers, this mild spice is beautifully red in colour and has a light sweetness to it, Again loaded with health benefits, we like to pop a bit of this in as well.

Kashmiri Chilli - A popular milder counterpart to chilli powder, this spice has the unique ability to provide a lovely rich red colouring to food without getting too pungent and spicy.

Turmeric (Haldi) - is the product of a plant belonging to the ginger family. It's health benefits are endless. Anti inflammatory, antibacterial, antimicrobial, and antioxidant properties yield this a healing superspice in our opinion.

Garam Masala - is the product of a plant belonging to the ginger family. It's health benefits are endless. Anti inflammatory, antibacterial, antimicrobial, and antioxidant properties yield this a healing superspice in our opinion.

NUTRITION INFO INGREDIENTS
NUTRITION INFO
Packaged in an environment that may contain nuts, seafood & traces of milk, mustard, celery, sulphites, gluten & soya. Energy - Per 100g - 143Kcal / 594KJ Per 15g Serving - 21Kcal - 89KJ Protein - Per 100g -5.55 g Per 15g Serving - 0.82g Carbohydrates - Per 100g - 9.67g Per 15g Serving - 1.44g of which Sugars - Per 100g - 7.04g Per 15g Serving - 1.05g Sodium - Per 100g - 2697mg Per 15g Serving - 403mg Dietary Fibre - Per 100g - 8.79g Per 15g Serving - 1.31g Fat - Per 100g - 7.17g Per 15g Serving - 1.07g of which Saturates - Per 100g - 0.58g Per 15g Serving - 0.08g
INGREDIENTS
Garlic, Ginger, Sea Salt, Coriander, Cumin, Chilli Powder, Paprika, Kashmiri Chilli, Green Chillies, Turmeric, Garam Masala.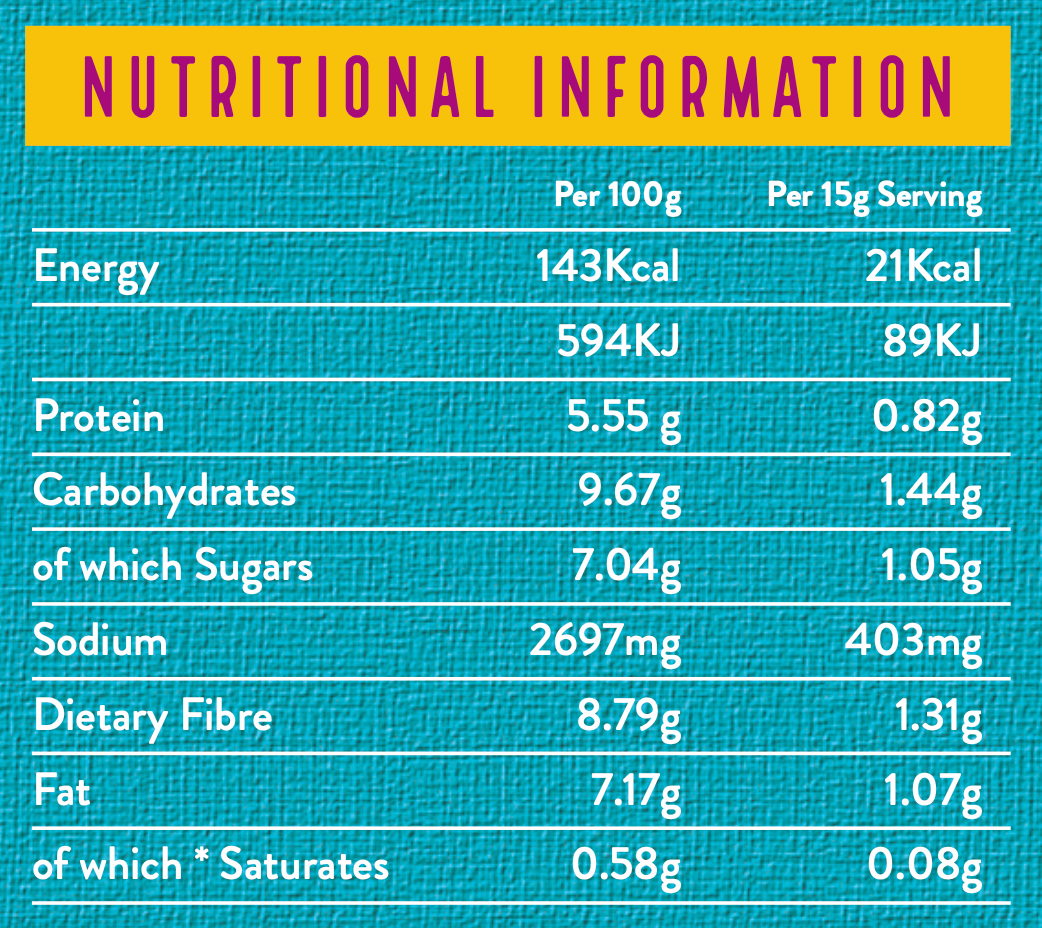 RECIPES & HOW TO COOK
Small Magic Marinate Curry (Feeds 2-3)
1. Add 2 tablespoons of ghee or oil to pan on medium heat 2. Add 1 medium sized finely chopped onions. Cook for 10 mins until they are soft and lightly golden brown 3. Add 50g Magic Masala with a splash of water to loosen and stir. for 2-3 mins on a medium heat. 4. Add 2 Large tomatoes blended or chopped Or half tin plum tomatoes 5. Simmer / bhun for 15 minutes so: * water has evaporated, * oil seeps out and visible around the edges, * mixture thickens and becomes darker in colour 6. Add meat / fish / veg. Add water to your desired consistency. Simmer with lid on with low to medium heat until cooked Cooking Times : Chicken breast : 30 minutes Lamb : 2 hours on low simmer Chicken on bone : 45 minutes Veg and fish to your preference
Easy Butter Chicken
Step by step video on youtube: https://youtube.com/shorts/-3f1Ft_m1Hk Chicken marinade: 1kg chicken breast or thigh 200g yoghurt 50g Magic Masala Juice of half a lemon Curry recipe: 4 tablespoon ghee 1tsp cumin seeds / 1 cinnamon stick / 1 star anise 2 medium onions sliced 1 tbsp tomorrow purée 100g Magic Masala 1 tin plum tomatoes 300ml double cream 1 tbsp Kasoori methi Check salt to taste Chopped coriander and cubed butter Method: 1. Add ghee to pan 2. Add cumin seeds, cinnamon stick and star anise. Cook for a few minutes until fragrant. 3. Add sliced onions and soften until golden brown. 4. Add tomato purée and 100g Magic Masala 5. Add tin tomatoes and cook for 15 mins or so until moisture thickens and oil seeps through. 6. Add cream, remove cinnamon stick and star anise and blend 7. Marinade chicken with yoghurt, lemon juice and 50g MM. Cover and cling film for at least an hour of possible. 8. Cook the chicken on a high heat with 1 tbsp ghee and add with juices to the curry. Don't overcook if using breast meat. 9. Add a little water to desired consistency 10. Check salt 11. Add kasoori methi, garnish with coriander, a little cream drizzle and butter. Serve with hot naan!